Quality improving agent for noodles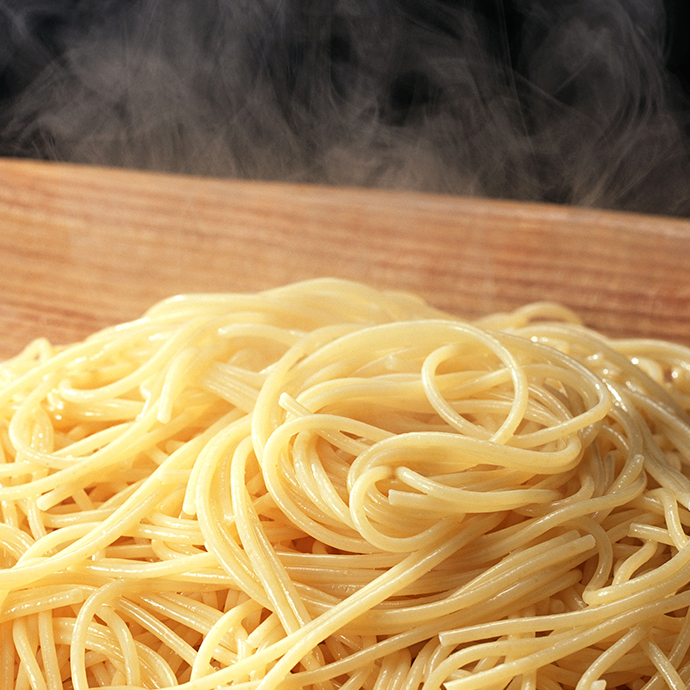 We leverage insights from our research on emulsifiers, egg ingredients,thickeners and stabilizers to develop noodle improving agents that provide a delicious texture. We make a wide range of suggestions on everything from traditional ingredients to Taiyo Kagaku original formulations based on the goal. Since Taiyo Kagaku products such as powdered egg thickeners and stabilizers that undergo Taiyo Kagaku's original particle fusion (PF) technique are extremely fluid, they readily disperse in powders such as flour, and are widely used. This is how we make products that increase the modification benefits of ingredients through PF processing, our original processing technology.
Main functions
Give elasticity
Inhibit from stretching in water
Give smoothness
Chewy texture
Encourage instant noodles to regain moisture
Increase unraveling
Main applications
Raw noodles
Dried noodles
Instant noodles
Cooking noodles
Low carb noodles
We sell different products depending on the region.
Please contact us for more information.